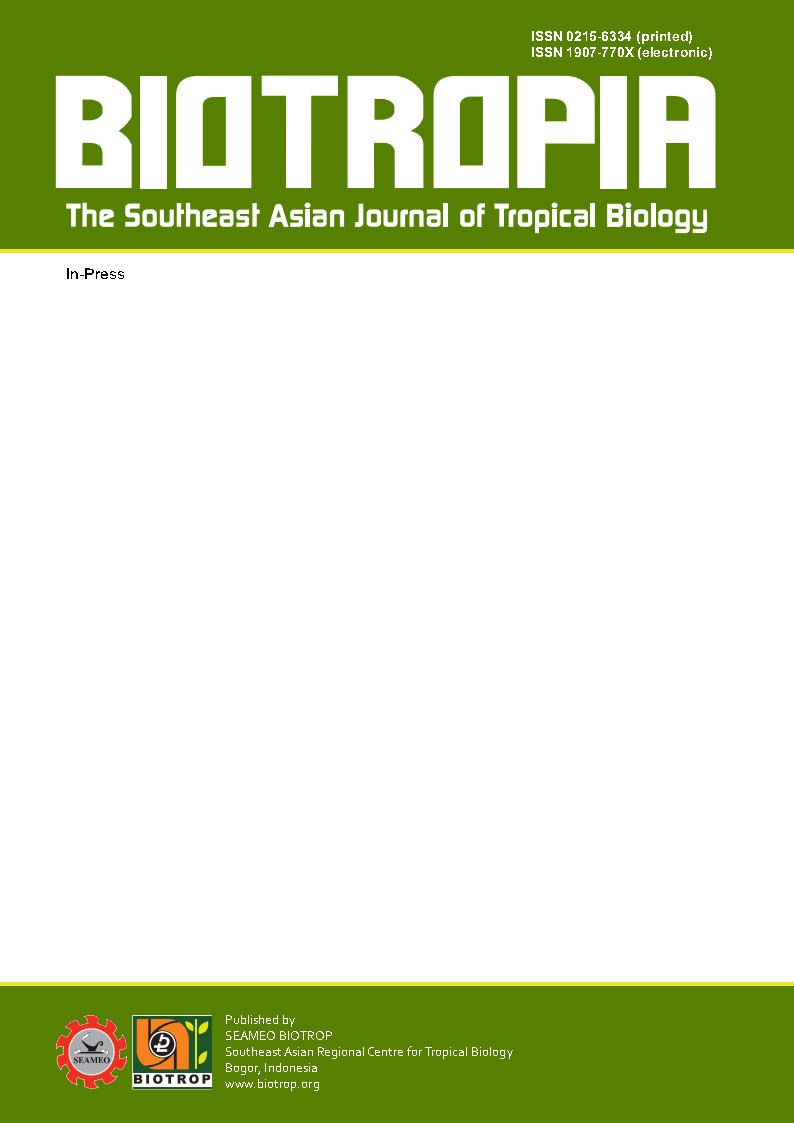 This is the in-press version of BIOTROPIA issue.
All manuscripts in this in-press version have been accepted for publication.
All manuscripts (in PDF file) are unedited, thus, they will undergo the final copyediting and proofreading process before being published in their final form.
To cite these in-press articles:
Author(s)'s names. Title. BIOTROPIA, in press.
For example:
Abduh MY, Ibarahim IN, Atika U, Manurung R, Suheryadi D. Influence of water stress and plant age on the yield and chemical composition of essential oil from Cymbopogon winterianus Jowitt. BIOTROPIA, in press.